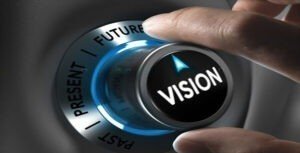 What is Corporate Culture?
Corporate culture is the behavior, belief, and habits specific to that institution. Past and present are the future with the managers and employees of the institution.
Corporate Culture Consultancy
Corporate culture consultancy guides employees in their behaviors, relationships with each other, and the functioning of doing things. The beliefs, attitudes, predictions, and expectations that emerge and shared during this process. A company's superstructure culture and values ​​affect business success as much as its infrastructure and organization. Today, corporate culture and corporate values ​​have gained great importance from company managers, employees, and even customers. In particular, customers are closely interested in "how and with what values" the activities carried out with the services provided. At Zabata, we analyze the real values ​​of your business with years of experience and knowledge. We shape your business culture by examining how decisions are made as a result of the analysis, of all policies between systems. All of our consultants are experts in their field.
Benefits of Corporate Culture Consultancy Service;
The existing and desired levels of corporate culture are determined.
Your corporate values ​​and culture are adopted by your employees.
Deficiencies of your business between departments and units are determined.
The development of your business can be monitored more regularly and more clearly.
Performance loss and internal conflicts of your business are prevented.
The work efficiency of your business employees increases.
Employee errors of your business are minimized.
The prestige of your business increases in its field.
The ethical rules of your business are determined and an ethical regulation is written.
With the Corporate Culture Consultancy Service, the belonging of your employee's increases.
The necessary conditions for the development of your business are determined.
Every business has its own corporate culture with its management staff and human resources. It shapes its foundation with this culture and transfers it hierarchically from top to bottom. It must be applied without compromise in all areas of the business. It is very important in terms of the adoption and continuity of this situation by the employees. At this point, Zabata consultancy is the right address where you can safely receive service and gain high profits in terms of your organization's goals. First of all, it reveals an effective corporate culture on employees with a bottom-up hierarchical structure. Together with the management, it determines the areas where the transfer of corporate culture cannot be carried out effectively and supports the solution of the problem.