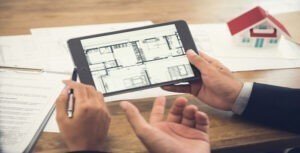 It is a consultancy service that determines the needs of customers in real estate and supports their purchase, sale, and leasing transactions following their economic situation. At the same time, it enables you to obtain financing shortages for real estate through the most accurate channel. They are in constant contact with those who want to sell their real estate and rent. They also provide services for the promotion of the housing projects of large construction companies and the explanation of the project to those who want to buy a house. Consultants must have a well-equipped knowledge of administrative procedures and must know all legislation. Thanks to the consultants, you can safely buy or sell real estate without wasting time. When investing in real estate, it should be investigated very well. The real estate consultant should be able to have information in advance about the benefits of the investment considered and whether the investment is a dead investment. Risks that may arise with real estate consultancy are minimized. With years of experience in this field and our expert consultants, we will continue to serve you at all times so that you can realize the risks in your real estate investments and make safe, accurate, and profitable investments.
What does a Real Estate Consultant do?
Knowing the customer's needs clearly.
To learn the socio-economic status of the customer.
It offers alternatives suitable for the customer's budget.
To ensure that customers can own a property suitable for their socio-economic status.
It is in constant communication with those who want to sell real estate.
It closely follows the changes and developments related to real estate.
It arranges the necessary documents during the purchase and sale.
It informs and guides the customer and provides them consultancy services in this area.
It introduces residences to people who want to rent or own a house.
It determines the residences, lands, and villas determined as investment or residence.
How to Become a Good Real Estate Consultant?
The real estate agent should help the prospective vendors who consult them to have an effortless, successful sales experience directly by the property owner by professionally managing the entire process. Buyers should also provide accurate information about the property. In case of a loan need, it should closely monitor current loan interest rates. It should be able to offer buyers a choice in these matters and to produce flexible and practical solutions. A good Real Estate Consultant should update his / her knowledge and improve himself/herself by attending training on this subject. A good Real Estate Consultant should update his / her knowledge and improve himself/herself by attending training on this subject. It should always maintain its high service quality. The secret of being successful in this regard in the long term is the quality of the service provided and the number of satisfied customers accordingly. At Zabata, we continue to provide services in real estate consultancy for more than 20 years without compromising our service quality.
Real Estate Consultancy in Turkey. Turkey also buy villas, apartments get, get holiday house, farm house take, take farm, forest get home, take land, or get, get on the boat, get off the ship
Property in Turkey, property in Turkey Istanbul, Property Turkey, Property in Antalya, property in Antalya, Property Turkei,