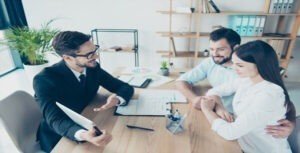 Real estate rental
Real estates suitable for the listed characteristics are searched for, evaluated, and delivered to you for real estate leasing when needed by corporate businesses. Upon request, leasing transactions are taken care of.
Determining the expectations of the business from real estate and calculating the area required accordingly,
Investigation of real estate alternatives,
Reporting and regularly updating real estate alternatives after the necessary arrangements are made by us,
Trips are organized between the options to make evaluations with a mutual exchange of ideas and then to have an opinion among the alternatives,
Material and qualitative analyzes are made among the alternatives already reported,
Negotiation negotiations with real estate owners are made by us,
Car Rental
Usually 'rent a car' ', also known as car hire or car rental services in Turkey and is a service that demands a very high level in the world.
Vehicle or car rental can be divided into different categories as monthly, daily, or fleet car rental.
Wherever you are in the world, the chauffeur-driven / driverless car rental service will be allocated to you by Zabata consultancy through reliable car rental companies with which we have an agreement.
Off-road 4×4 car rental service will be provided to you with contracted companies if you contact us, for our customers who want to travel and camp in out-of-town lands.
Truck rental service is also provided by our consultancy for all small, medium, or large scale companies dealing with transportation and transportation. Depending on your request, daily, monthly and annual leases are made and financial transactions are settled.
Aircraft rental
In today's transportation, the comfort provided by the plane or helicopter is irreplaceable. From this point of view, we provide you with the economic and best quality aircraft and helicopter rental services by doing the necessary research within the needs of our valued customers.
Ship Charter, Yacht Charter
In cases such as luxury yacht charter and ship charter, the yacht or ship that our consultant will recommend to you, together with her crew, will be class A in quality and will be the most economical.
Our consultancy company, which works only with the most successful and highest quality yacht and shipping companies, has been providing the best service in its field for years. You can be sure that once up to now, not a single customer is satisfied with the ship or yacht provided by us.
As Zabata consultancy, we take our responsibility to assist your luxury yacht charter holiday investment seriously.
Our mission is to reach the best by exceeding your expectations, never compromising on quality.
Rental Services in Turkey, airplane, helicopter, villa, luxury jeep, yacht, ship