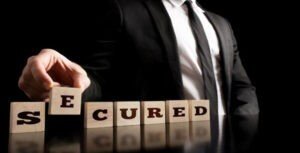 Security consultants evaluate the security situation of private or public institutions. After the analysis of security systems, they examine possible violations and plan the necessary measures and ensure that the necessary solutions are implemented.
Zabata Security consultancy provides customers with basic security consultancy in the best way: analyzing security needs, guiding our customers to the right solutions, and helping their implementation.
We help our clients develop a variety of security systems to protect their staff, assets, and investments against a wide variety of threats. To prevent possible threats before they occur, we analyze security vulnerabilities and work cooperatively with our customers to ensure security with the right planning.
Our customers who partner with us benefit from:
Our unrivaled expertise helps them apply their knowledge and experience in analyzing and managing complex security risks.
We create customized solutions, we listen to our customers first to help them overcome certain obstacles they face due to security risks.
It is a proven company that has served many parts of the world. We've helped many of the world's largest organizations and companies protect themselves from today's complicated dangers.
Our security consultants working within Zabata Consultancy have great experience in consulting private clients and companies in various sectors from construction and transportation to education, accommodation, and production. We help you create a healthy working environment with many services such as evaluating existing or potential security threats, making strategic planning, and reviewing security policy.
Our security consultancy services develop thanks to our extensive industry experience and applied knowledge gained after the analysis of the results of security tests.
We have expertise in where an organization's security can be vulnerable and where improvements can be made to develop policies and procedures that ensure the organization achieves its goals.
Through our consulting service, we can translate this technical insight into business-oriented advice and guidance tailored to your own business needs.
As a consultancy company that prioritizes the satisfaction of our customers, we attach importance to your comfort and take customized steps according to your needs. In short, we make separate plans for each customer and apply different solutions.
To continue our ongoing success in consultancy services, we analyze the needs of the era well and always keep ourselves up to date on security technologies.
To benefit from our security consultancy service, you can reach us here regardless of time and day.
Close protection service in Turkey, Personal professional security service, Factory Security, Airport security, Hotel, Wind power plant, solar power plant, Construction site, Villa, House, Vehicle security services