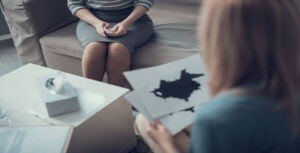 The psychological counseling service we offer as Zabata Consultancy is a way to help people solve their emotional, social, and interpersonal problems. Psychological counseling is not about giving advice on your behalf or solving your problems all at once. In our consultancy service, our professional psychological counselor guides you to look at problems objectively. It shows a different dimension to better understand the situation you are in. It helps you see your strengths and weaknesses without using prejudiced language, judging you. Our service includes the exploration of problems in both a supportive and objective environment. It also includes determining alternative solution styles that can solve a problem that the person is dealing with. The counselor suggests strategies for managing and changing patterns of distressing thoughts, emotions, and behavior.
Psychological counseling enables company employees to work with higher efficiency by increasing the overall quality of life of the company employees. It cannot be denied that the happiness and psychological well-being of employees has a significant impact on the profit/loss margins of companies. Of course, it is important for employees to meet their financial needs and to be on good financial terms, but it has been proven by research that when their moral needs are met, employees are more concentrated on their work and work with a greater sense of responsibility. For this reason, it ensures the balance of the individual and corporate lives of the employees with corporate psychological counseling. Thus, a great increase is observed in the productivity of individuals both in their personal lives and in their work within the company.
In companies where many different people need to work in teams, communication and harmony within the team are the most important factors that determine the quality of the work to be done.
As Zabata consultancy, we manage to increase the harmony of company employees within the team with our psychological consultancy service:
Our company always observes the rights and freedoms of individuals and attaches importance to the privacy of private life. Therefore, information exchange between the parties during our consultancy service is kept confidential.
The procedures and techniques used in psychological counseling include, but are not limited to:
Individual, family, and group counseling and psychotherapy.
Crisis response, disaster, and trauma management.
Evaluation techniques for diagnosing psychological disorders.
Consulting with organizations.
Program evaluation and treatment outcome (eg progress of the client).
Education.
Clinical audit.
Test creation and validation.
Our expert consultancy team will try to help you 24/7 with this and many other issues.
Contact us now for the most accurate psychological counseling service.