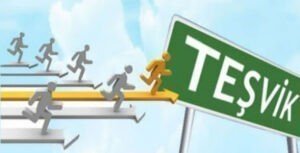 Incentive consultancyis a comprehensive consultancy given to the company working with about the incentives provided by the government.
In recent years in Turkey and the world can not be counted in the insurance premium incentives and income tax deductions so many changes were made. To further increase the number of registered insured employment for people with disadvantages such as young people and disabled people who are currently in education; It provides an important financial advantage to encourage all small, medium, and large-scale future investments and strategic planning, and to analyze the incentives put forward to reduce all inequalities in regional development plans. Many conditions must be followed to benefit effectively and correctly from legal incentives and these can sometimes create confusion for companies.
For example, some of the factors listed below affect incentive status:
The average number of employees calculated retrospectively according to the starting date,
The employee's İŞKUR registration,
How many months the employee was unemployed retrospectively,
Employee transfers between workplaces of the same organization,
The incentives listed and more, because of the complexity of the calculation and follow-up phase, businesses experience difficulties to take advantage. Incentive Consultancy, offered by Zabata Consulting, provides simple and fast solutions to our valued customers regarding the follow-up and calculations of all these processes and facilitates your work. With Zabata Consulting, you can easily benefit from incentives completely and safely.
Due to our high-level security measures and ISO 27001 Information Security Certificate compliance, you can rest assured that your employees and your company's confidential information will not be seen by anyone other than you.
Our incentive consultancy service aims to increase your incentive amounts to the highest limit with the many reports it has given to you.
With the average analysis report, which will be created upon your request, you can see your average on a business basis, how many more people you employ, how many incentives you will earn, in case of dismissal, you will have the opportunity to see what your loss will be.
Again, with the optional personnel analysis report, you can examine the eligibility of all your personnel for incentives. Thanks to this report, you will be able to see your personnel that you need to register with İŞKUR and perform the necessary actions, as well as in cases such as transfer or dismissal, you will have the opportunity to adjust your personnel selection following the incentives.
Our incentive consultants will report your staff who do not have a declaration of employment or an occupation code.
As Zabata one of the world's and Turkey's leading consulting firms Consulting is the number one destination in Incentives Consulting.
You can contact us here to get more information about our incentive consultancy. Incentive Consultancy in Turkey