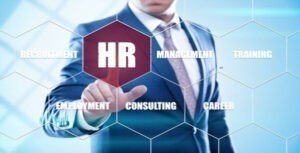 It is the consultancy service provided by your company employees in matters other than wages and salaries, with your approval through the human resources unit. It saves both time and workforce when services are received from consulting firms that are experts in their field. Besides, they provide services by minimizing the risk of making mistakes professionally. It determines candidates suitable for the job description for the recruitment of personnel with a professional management team for the job. At Zabata, we provide consultancy services throughout the process. This understanding includes supporting you from the beginning of the process to success. You set out with a team of experts and professional consultants in their field. We have a solution-oriented approach to all processes with the experience and knowledge of many years. At Zabata Consulting, we do our best to provide maximum benefit in these processes.
Personnel Consultancy Service Details;
The Human Resources Department prepares written answers to the employee's tax and SSI questions on matters other than wages and salaries.
It allows us determining the potential and professional competencies of job candidates or employees.
Employee's visa, work, etc. prepares documents
It effectively and objectively determines the preparatory evaluations of candidates to fulfill their duties in the positions proposed by the companies.
While doing this assessment, he/she applies group discussions, presentations, solving specific tasks, and psychological tests. (This method is performed by a professional team of expert consultants)
Purpose of Personnel Consultancy;
In determining the individual performance of the employees, it is effective in social and psychological factors as well as physiological factors. Personnel Consultancy aims to seek solutions for employees' problems arising from their work, as well as their private lives and personal problems. Zabata consultancy experts try to find solutions together in the work or personal problems of the employees. Our professional consultants in the field can directly produce suggestions for the solution to the problem. Sometimes they also help employees solve problems on their own by giving some tips and guidance. Trust is very important in this process. At Zabata Consulting, we consider every job as a project. With this understanding, we put forward performances that exceed expectations. He listens well to the customer. We understand correctly and apply whatever methods are necessary. We do not avoid any burden and cost to create the right customer experience.