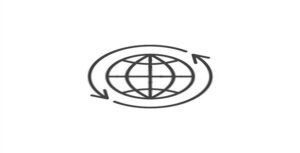 In today's world, intercultural communication has become one of the most needed topics. This need is met by translators who use both cultures and languages ​​most correctly by the rule. However, this kind of communication does not happen only by knowing the language. At the same time, cultural knowledge and specialization in related fields are required in the background. For this reason, just knowing the language does not mean sufficient to make a qualified and accurate translation. In many fields such as law, academic, technical, medical publications; As Zabata, we provide high-quality translation consultancy services in languages ​​that are less commonly used, except for commonly used languages ​​such as English, German, French, Italian, Spanish, Russian, Arabic, Persian, Bulgarian.
Translation Consultancy Service
Zabata translation consultancy, which does not compromise customer satisfaction and service quality, has adopted the following items as a principle.
Directing each project to the expert translation team of the relevant subject
Being in constant communication with customers
To follow technological developments closely and put them into practice
Keeping the security of customers' documents at the highest level
To inform the customer of the problems, deficiencies, or inconsistencies that arise during the project process and to make suggestions for solutions.
Paying attention to delivery dates
Understanding the customer's wishes well and designing projects according to their wishes
Listening to customer complaints and evaluating and taking necessary measures to correct mistakes
To continuously renew and improve its expert staff and service quality with training programs and seminars.
Expertise is essential in any job. Our team consists of a large number of professional freelance translators and solution partners that we have selected through a careful selection. In this way, we, as Zabata Consultancy, have been doing the job we are experts in by providing quality translation services to our customers with professional translators in their fields. One of the strengths of our Translation Consultancy service is that we have a team specialized in patent translations. Our flawless management system enables us to achieve error-free results even in the most challenging projects. Our consultants examine each incoming project, identify professional translators by the customer's request and start the workflow. In this way, we meet the highest level of expectations of our customers very easily. Before the submission of the work, the editorial translators make the final check and the job is completed. We stand 100% behind what we do. If you receive any criticism, we provide a free revision service. We show the same care in all translations. Quality is our priority because we serve with our expert team at a corporate and professional level.