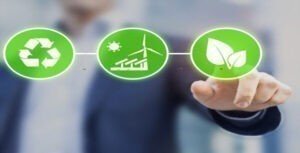 Environmental Consultancy
Environmental consultancy helps address environmental problems in the private and public sector, inform companies / public institutions on issues such as soil pollution, water pollution, waste management, and reduce environmental impacts.
Today, efforts towards renewable energy and low-emission technological gadgets are gaining more acceptance. Organizations that conduct researches and applications in all these areas are also growing and the need for environmental consultants is increasing day by day.
Our environmental consultants have comprehensive knowledge of environmental regulations and laws and provide all our customers with the necessary assistance in how to avoid possible fines, legal proceedings, legal errors.
Our environmental consultants will be able to assist you on multiple issues, some of which are:
Informing about efforts to prevent land and water pollution
Informing about waste management policies
Efforts to reduce air pollution in factories and similar workplaces
Environmental impact analysis
Environmental control
Management of environmental legal issues for our customers
Development of conceptual models (identification and consideration of potential polluting sources)
Continuous communication with customers, supervisory mechanisms and institutions that provide landscaping
We assist our clients in a wide range of areas, from planning their projects and plans in accordance with their environmental impact, to managing their impact on environmental, social and cultural resources and local communities. All delays can be avoided and all external costs are minimized by considering all these issues in the project approvals and planning phase.
Our environmental consultancy includes not only planning but also implementation and monitoring. Zabata consultancy in the fields of environmental, social, biodiversity / natural resources and cultural heritage management; conducts planning, design, implementation and monitoring studies. In addition, environmental inspection services are an important part of the environmental management services we provide to industrial facilities.
The capacity and versatility of ourenvironmental consultancyteam is the result of the experience gained in corporate projects from different public institutions and private customers of all kinds of industrial sectors (petroleum, mining, defense, construction, etc.).
As Zabata, our primary goal is the happiness and success of our customers, so you should have no doubt that we always have the most professional and educated staff.
Whenever you need environmental consultancy, you can reach us with peace of mind and benefit from our unrivaled consultancy service. Turkey, Istanbul