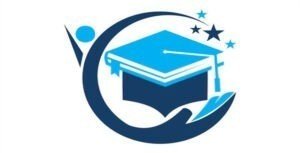 Turkey's most important problem is the ever-changing education system. Our aim is that the students studying in this system do not get lost and their talents are not destroyed. When they come to the crossroads after the education they have received in their schools, they should be directed to the right area according to their abilities and success. It is also very important to raise awareness of families. The consultancy service provided to students and their parents on these issues is Educational Consultancy. As Zabata consultancy, with our expert Training Consultants; You will receive special attention and professional support that will contribute to your personal development and professional goals. It will support you in determining your educational goal and will direct you to your most appropriate area of ​​expertise.
Why is Education Consultancy Necessary?
Educational Consultancy is actually a service that every family and student should receive support. The reason for this is that the student is not lost in her education life, her talents are not wasted, and she/he is directed to occupational groups that she will be happy with Correct guidance of high school and university students will ensure that they do the job they will be happy with throughout their lives and that they are always successful in their field. With the professional education consultants of Zabata Consultancy, you will make the right and faster decision on which field to specialize. You will start training from the right place.
What are the Duties of the Education Consultant?
Education Consultant informs the student and parents about the details of the education system.
It supports the student in making the right field selection. It also supports them in choosing a profession according to their interests and abilities. It prevents the student from being misled.
Provides counseling about the students' discovery of their talents in the development process and the role of their skills on the choice of profession.
It produces solutions by establishing correct relationships with the student.
While supporting the education problems of the students, it also provides Educational Consultancy to the parents on this issue.
As Zabata, our expert education consultants provide students with awareness of their interests and abilities. In this way, it helps children build their future correctly. As an institution, our advisors provide the student with relaxation in support of anxiety in this selection process. In this way, they also support students in reaching different perspectives. While our consultants support the education stage, they also encourage them to become self-confident, self-confident and able to set their own goals.
Education Consultancy in Turkey, Istanbul, Izmir, Antalya