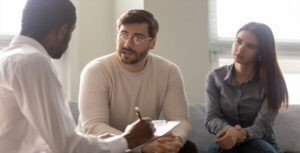 Family Coaching
It is a coaching service provided through one-on-one meetings with the family in order to support the healthy development of family relationships, to support family members to cope with the difficulties they face and to contribute to the development of children. Families who want to have a baby or have small children can benefit from family coaching support before, during and after the birth. Families with older children can receive support from family coaching services in order to support the physical and mental health of their children, parents who raise children alone, families who have communication problems with their children, families with children who want special care, and those who want to parent their spouse's children.
Family Coaching Training
Family coaching training; Allowing children to learn according to their age group and contributing positively to their development, minimizing the problems faced by parents and afterwards, making them positively connected and making them more enjoyable, ensuring that parents and children continue to develop in the family positively To help, in short, by revealing the characteristics and potentials of all members in the family, revealing some invisible awareness, aiming to benefit from each other in the best way, to establish correct communication and provide training on this subject.
Relationship Coaching
Since people are social beings, they want to be understood in all their relationships. The more we can communicate properly with our family, children and friends, the more pleasure we get from life. Correct communication affects people's whole life and has positive or negative effects on human life. We call people who are companions, who help us to communicate correctly and provide positive effects in our relationships, as relationship coaches.
Relationship Coaching Service
Purpose of relationship coaching service; It aims to develop relationships between couples with correct communication, to support their resolution, to develop or eliminate different perspectives that will not harm their relationships by getting to the bottom of their problems, and to make the relationship more important in business, family and social life. It is recommended that couples who care about their bilateral relationship and cannot overcome their problems should receive relationship coaching services. When relationship coaching service is received, problems between relationships will be minimized or eliminated. Relationship quality will also be improved. With the relationship coaching service, people see and realize the problems or problems caused by them more clearly. He/She learns to face these problems and understand the other party better. When she/he changes, he/she will see that the other side also changes.(dişil) As a result, the relationship will be settled and people will find peace.
With our consulting company, has been serving in the international arena in Turkey and Turkey, the Family Coaching We provide services in all cities. We provide family coaching services in Istanbul, Izmir, Antalya, Muğla, Edirne, Tekirdağ, Bursa, Alanya, Diyarbakır, Erzurum, Konya and many other cities. You can immediately call our company 24/7. Turkey also coaching company serves families, family coaching service Antalya, Istanbul, Izmir, Ankara, Mugla, Bodrum, Alanya, Mersin family coaching service.
For happy parents, happy children and a happy society, Zabata Consulting is always ready to support you by your side.