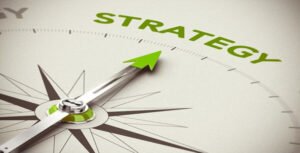 Often referred to as strategic consulting or board consulting, strategy consulting is considered by most consultants to be the most 'top-notch' and prestigious consulting service in the professional services industry. A strategic plan is a plan to be put forward and carried out to achieve long-term goals, and institutions are in constant contact with strategy consultants to make the necessary strategic planning. The strategic consultancy focuses on helping all its clients, regardless of whether they are in the private or public sector, in the development of corporate and functional strategies, and the correct implementation of economic policies.
Strategic planning should be seen as a necessary basic element in every business and the future advantages of strategic planning should be taken into account. Strategic planning should be considered as a necessary event for every business, regardless of the scale of the business. Strategic planning that has been created and implemented correctly by experienced experts helps the business to make leaps for the future. At the same time, the strategic consultancy will give the business a sigh of relief with its experience in the development and implementation of actions to be put forward to realize the vision of the business.
Our strategy consultancy service corresponds to a long process that begins with you, our customers, determining the mission of their businesses. Determining the mission of the businesses, deciding what purpose they serve, helps the process to run more easily.
After this stage, we will help you set your goals. These goals are not only financial goals but also operational and organizational goals. Our strategy consultancy service will help you to create plans that reveal how these set goals will be achieved and how long.
The duration of the strategic plan made may vary depending on the situation, and only detailed annual strategic plans can be applied in addition to long-term plans. The primary priority of our strategy consultancy service is to constantly monitor the critical goals set in the implemented plan and whether the necessary work has been done to achieve these goals. Thus, the chance to intervene immediately in any wrong situation is provided.
Our strategy consultancy helps you with new business models suitable for today's ever-changing financial environments, and monetization strategies for new-age products.
No matter what type of project we are working on or implementing a growth strategy, we never, ever stop at one point, because companies' working strategies must always stay up to date. We explain the reasons and consequences of the strategies we implement so that you can evaluate us at the end of the day.
At Zabata Consulting, our primary priority is to be able to bring customized solutions to individuals, so plans differ from business to business. We always stay in touch with you during the planning and implementation of the plans, we attach importance to your opinions.
You can contact us to apply for our strategy consulting service.