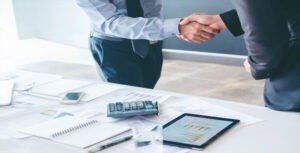 Zabata Consulting is always dynamic, young, and up-to-date and tries to do all our services in the best way, not only with financial consultancy. At Zabata Consulting, we believe that all our customers are special, so we show special treatment to each customer. Our service financial advisory consulting supplying the best and most selected financial advisory consulting services in Turkey. All of our financial advisors are experts in their business and have been in this business for a long time. Our financial advisors try to do their best for you, always by your side.
As Zabata Consultancy, our financial consultancy services we offer to our customers;
VAT refunds
Offsetting Transactions
Other transactions included in the Tax Procedure Law with Law No. 3568
Auditing the legal books and documents following the tax laws and correcting the errors detected and missing documents
Preparation of annual activity reports
Tax policy and tax planning
Tax consultancy
In addition to these services, we, as Zabata Consulting, try to improve ourselves with the developing technology. If we stay behind the developing and developing technology, we would not consider the satisfaction of our customers. That's why we always follow the technology, stay up to date and ensure the satisfaction of our customers. While providing these services to our customers, we work in cooperation with our innovative and customer-focused work, far beyond traditional accounting, and we try to provide a service that suits your changing needs.
Besides, as Zabata Consulting Company, we try to do everything that can help our customers in your operations such as joint-stock company establishment transactions, limited company establishment transactions, sole proprietorship establishment transactions, etc. It also does other petition work for you. In this way, Zabata Consulting ensures the satisfaction of our customers by providing the best service in financial consultancy. All the accounting work related to the company you will establish will be done by the financial advisors who have devoted years to this profession and will do our best for the company you will establish because we think our customers deserve the best. Zabata Consulting always does its best to manage your accounting business in the best way possible.
With our consulting company, has been serving in the international arena in Turkey and Turkey's, we provide financial advisory services in all cities. We provide Financial Consultancy services in Istanbul, Izmir, Antalya, Muğla, Edirne, Tekirdağ, Bursa, Alanya, Diyarbakır, Erzurum, Konya and many other cities. You can immediately call our company 24/7. Financial Advisory company serves in Turkey, Antalya Financial Advisory Services, Istanbul, Izmir, Ankara, Mugla, Bodrum, Alanya, Mersin Financial Consulting service Turkey