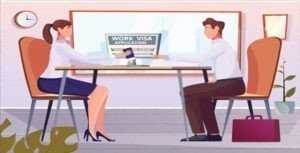 It is the consultancy service provided by the experts of the subject that correctly and reliably carries out the work permits, residence permits, citizenship procedures, insurance transactions, foreign health insurance, and legal rights of foreign citizens coming from abroad or going abroad within the framework of the legislation and laws. At the same time, it alleviates the burden of foreign consultancy services that are lacking due to the workload in tourism. Foreigners' lawyers who are experts in the law of foreigners provide services in order not to have any problems with the laws of the country and lawmakers.
Foreigners Counseling Service;
In our country, which continues to be popular for international investor companies, we serve as Zabata consultancy with our professional and expert team to meet the demands of foreign citizens. Our company, which completed many projects in the sector by undertaking and completing work permits, Residence permits, Citizenship procedures, Insurance transactions, Foreign health insurance, and legal rights of foreign citizens within the framework of legislation and laws, can carry out the right information and professional expert consultants without any problems. We are aware of our responsibilities in all areas where we provide consultancy services. Our most important goal is to contribute to the economy of our country with our consultancy services by trying to be a pioneer in every field. For this, we continue on our way by closely following the changing and ever-evolving technology and living conditions. Being aware of our responsibility, we take care to fulfill the procedures of citizens who want to receive service from us with the utmost care. Zabata consultancy performs your transactions accurately and safely by eliminating the loss of time in the preparation of the necessary documents and documents. We provide result-oriented effective consulting services with our professional team.
Foreigners Consultancy Service Areas;
Short term – long term residence permit procedures
Residence permit procedures for students
Residence permit procedures for families
First-time residence permit – Residence permit extension procedures
Citizenship and marriage procedures of foreigners
Deport breakdown operations
Working, investment, and company establishment procedures for foreigners
Translation and apostille procedures
As Zabata, we are always at your side to provide the best service we provide with our expert consultants and lawyers specialized in foreign law.
Foreigners Counseling in Turkey, Istanbul, Antalya,
Residence Permit in Turkey, Residence Permit Company in Turkey