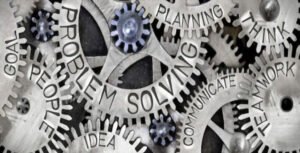 Management and management power are the most important concepts in every aspect of life, especially in the labor market. In today's world, to be in the industry for many years, you need to be open to change, constantly renew yourself. Continuously growing and profitable companies struggle by dynamically following new technologies, new sales channels, and new business models. Success is achieved as soon as it is given. Companies can take a professional look from the outside, assess the situation, and receive consultancy services to help them succeed. Management Consultancy investigates and determines problems related to management and organization by expert consultants. Recommends appropriate action solutions for problems identified. It also helps to follow these recommendations. Management consultants support the most complex problems in the business world with an analytical and meticulous approach to producing permanent solutions.
What you need to do as a management consultant;
To research-analyze and collect data to get to know the customer.
Meeting with the client's management team and other employees and collecting data
Defining the problems and producing solutions based on the collected data.
Preparing solutions, job offers, and presentations for the problems found based on the collected data
Presenting solutions, business proposals, and presentations to the customer
Providing the necessary consultancy support to carry out all the solutions that are jointly agreed with the customer
Managing solution projects and programs
Coordinating and managing everyone involved in this process
To be a close follower and practitioner of all developments
Management Consulting Service
Management consultancy service covers all of the services offered during the institutionalization process of companies. Our expert consultants aim to maximize the growth of the companies they serve. Our consultants, who have a good command of contemporary management techniques and technology, aim to get to know the company starting from the services provided to the customers and to offer suggestions accordingly. It evaluates your company objectively and helps it develop in any area that may be lacking. Consulting for the Zabata; With years of experience and knowledge, it provides service with our expert consultants without skipping any details to take your company further. Our expert consultants first analyze your company's strategy, management, projects, financial structure, marketing, and supply chain, and create a short, medium, and long-term plan for you.