Car Rental Consultancy
admin
Zabata consultancy for many years; In line with the wishes and targets of the companies, it provides the highest quality and most reliable Car Rental Consultancy service by analyzing the market in the most accurate way, paying due attention to occupational safety and environmental protection regulations. It provides the best quality car rental, namely car rental service, in Bursa, Izmir, Antalya, Bodrum, Adana, Aksaray, Antakya and many other cities, especially in Istanbul and Ankara.
Consultancy is also provided for optional fleet leasing service. The most common questions that customers have in mind are about car rental prices. Zabata consultancy always finds and brings you the most suitable option for car rental prices, as it knows the automotive sector well and has been providing this rent a car consultancy service for years. We guarantee that we will always bring you the highest quality and most affordable car rental service.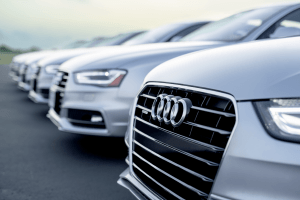 Our Car Rental Consultancy Services
Our company carefully approaches every point we have written below:
Finding the car and vehicle that best suits the needs and usage of our valued customers
To give a general table to our valued customers about car rental prices after the market research
To convey information to you about the terms of car rental agreements, models and prices of vehicles
Delivering the vehicle to the customer and delivering the keys with it
Introducing the vehicle to the customer, informing about its features
Pre-determine what to do in case of any accident or breakdown and communicate them to the customer
To get the opinions of our valued customers about the vehicles and to report them to the relevant company
In the long-term car rental consultancy service, to make sure that the maintenance periods of the vehicles are not missed
Zabata Consultancy, as in every field of consultancy services, is its primary priority in car rental consultancy service, namely its mission; satisfaction and success of our valued customers. By keeping your success and comfort at the forefront as much as our own, our company has managed to stay at number one in the field of consultancy services for years. In many cities in Turkey, Istanbul, Ankara, Izmir, Adana, Çorlu, Aksaray, we continue our work to provide the most professional consulting services in Antalya and Bursa. If you want to get the best car rental consultancy service from the most reliable place, you can contact us right now.