Computer Software
admin
Today, the importance of technology and software has increased so much that it is safe to say that the area of ​​work where Computer Software and high technology do not enter and contact has decreased to a great extent. Now, the importance of computer technologies and information is quite high to struggle with other companies and to get one step ahead of your competitors in your field.
This is why companies need someone who knows computer software. There are many benefits that someone who knows computer software can provide to the company. For example;
Promotion of products, making a quality website for the promotion of your company: Today, the promotional value of the internet is much more than communication platforms such as television and newspapers. For this reason, it is essential to prepare a website to promote your products and yourself. For this, you need someone who has a good understanding of computer software.
Mobile application development for companies: Some companies need mobile applications to run their business more comfortably. Therefore, they need a team experienced in software.
To create a database, business intelligence, and reporting applications, someone who is familiar with computer software is required.
Regularly checking the licenses of the computer software used within the companies and producing licensing policies suitable for the company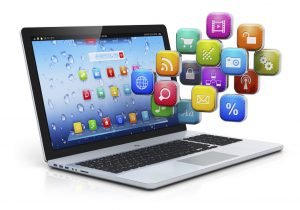 As can be seen, for all these and more, companies need a team that has a good knowledge of computer software. At Zabata Consultancy, we provide computer software consultancy services to companies that need personnel for computer software or directly need service in Ankara, Istanbul, İzmir, Bursa, Bilecik, Eskişehir, Adana, and many other places.
Of course, we strive to have specific applications and solutions for every situation. However, at times, what we have may not meet the company's requirements. Taking this into consideration, Zabata works to develop applications and solutions specific to the needs of the business.
In the process we provide consultancy services, we are constantly in contact with you and give importance to your ideas to respond to your requests instantly. We manage the planning and implementation process with you.
As Zabata consultancy, our number one rule is to keep the satisfaction of our customers above all else. To ensure your satisfaction, we always work with the highest quality personnel, and we continue our work 24/7 with the same sense of responsibility.
You can contact us to get more information about computer software.