Individual Career Counseling
admin
We may have to make important decisions at some points in our career. In such cases, we may be confused about which direction to choose. Individual Career Counseling is a consultancy service that should be provided by expert consultants who have been trained by the right person and are professionals in this field. A successful career consultant can apply your company's shortcomings and what needs to be done most accurately during difficult times. Successful career management is a guide to business discipline and business ownership, as well as to better identify and find solutions to individual shortcomings in your business. Zabata Consulting has been providing this service for about 20 years. The professional team is your guide will show you the right way solution in Turkey. A career shows the professional development of the individual together with all the investments he/she makes in the career plan that the individual wants to draw. None of our clients want to pause or regress in their careers. That's why we always strive to keep your professional development positive. With our career counseling service, we do everything you need in career planning by employing experts in their fields and making the right choice without being hesitant about important decisions. At Zabata Consulting, we think that all our customers are special. That's why we make special planning for all our customers.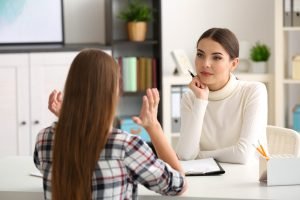 Why Is Individual Career Counseling Important?
At Zabata Consulting, your wishes and dreams are the top priority for us when making career planning about your life. Zabata Consulting tries to realize your dream career in the best way for you. In our career counseling service, all of our consultants are experts in their fields and are experienced people who have been serving in this field for a long time. Our expert team analyzes your skills and trends in mind and produces a report on them. They provide you with the necessary information. With this career planning, it aims to fully meet your expectations and increase your success in professional and academic fields. With career planning tailored for you, you will always be ahead of everyone else. In this way, you can continue your professional and academic career without any trouble. With individual career counseling, you can always be one step ahead of everyone in getting the right decision in your career and career planning.
Our consulting company has been serving in the international arena in Turkey and Turkey, the Individual Career Counseling We provide services in all cities. We provide Individual Career Counseling services in Istanbul, Izmir, Antalya, Muğla, Edirne, Tekirdağ, Bursa, Alanya, Diyarbakır, Erzurum, Konya and many other cities. You can immediately call our company 24/7. Individual Career Counseling company serves in Turkey, Antalya Individual Career Counseling Center, Istanbul, Izmir, Ankara, Mugla, Bodrum, Alanya, Mersin Individual Career Counseling service.