Private Security Setup
admin
Nowadays, with the increase in the crime rate, the need for security services has increased significantly compared to previous years. In many places such as companies, state institutions/organizations, small businesses, sites, residences, people apply to private security services provided by security companies to protect themselves against external threats. Many Private Security Setup Service companies classically approach the job, thinking that a security guard and a few average cameras will get the job done and fend off any danger. As Zabata Consultancy, we strongly oppose this understanding of thinking.
Security is not an issue to be taken lightly. At Zabata, we are aware of this and take a special approach to meet the security requirements of every customer who wants to work with us. We determine the area where private security will be installed and make the necessary analysis.
The private security setup is divided into many sections.
Zabata Consultancy Optional Private Security Setup Services;
Private security personnel supply
Security camera system installation
Alarm system setup for security
Monitoring systems setup for easy monitoring of camera systems
It provides the installation of many services such as.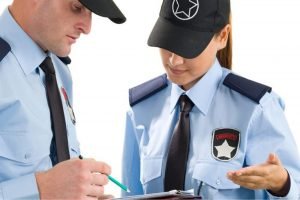 In the camera system installation, we provide under the private security institution service, we first determine where the camera systems will be installed. Then we find the most suitable camera system for you in terms of quality, technology, and economy. We provide the setup of this camera system and take care of the recording.
We provide private security personnel upon request. We provide professional security personnel for short-term organizations such as fairs, conferences, symposiums, and places such as hospitals, hotels, and business centers. Each of our personnel is experienced by names who have received the necessary security training.
Alarm systems are indispensable for security. As Zabata Consultancy, we establish, operate, and control the most technological and quality alarm systems.
We install monitoring systems so that cameras and alarm systems can be followed. For the monitoring to be done comfortably, it is essential to set up correctly, it must be done by professionals. As Zabata, we have been installing such systems for years, so we will provide you with the best service.
Zabata consultancy owes its success in the private security installation service that has been going on for years to its "event and situation-specific solution creation" approach.
You can reach us from all cities of Turkey. We provide private security installation services in Istanbul, Ankara, Izmir, Diyarbakir, Sanliurfa, and many more cities. We are always with you for your private security service needs.