Proper Nutrition
admin
Nutrition counseling service in general issues related to nutrition; It is the name of the service provided to individuals as nutritional treatments and consultancy services. Proper Nutrition education can often be seen as a service needed by young children and people with chronic diseases.
Professional nutrition consultants can think, in Istanbul, in Turkey's our service nutrition advice that we give to many provinces, prepared by the Ministry, " I watch the patient for Dietitians Guide " direction is planned and implemented, of course planning in people's priorities and lifestyle are taken into account.
Nutritional counseling our service, almost every province in Turkey and is provided over the world, it is moving over the same standards. No matter where you get the service, we, as Zabata Consultancy, guarantee that we will always provide you with high-quality service.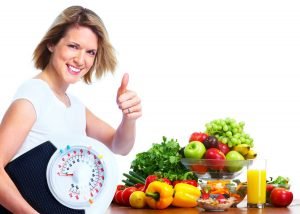 Scope of Our Proper Nutrition Counseling
It can provide many different services on demand. These;
Ensuring that the individual gains or loses weight in a healthy way: The program is prepared by determining the body metabolic rate and other factors with the help of the analyzes to be made by our consultant. In this process, it is also questioned whether the person has tried before or not, so it is aimed to reach the correct result by taking lessons from past experiences.
Ensuring that the individual maintains his / her weight, if he / she is healthy: It is not easy to stay at the same weight as gaining and losing weight. It has been observed that people who have lost or gained weight in the past have returned to their previous weight because they could not maintain their weight. In order to prevent this, the right program is assigned to you by our experts.
Nutrition counseling during pregnancy: Good and proper nutrition during pregnancy is a very important issue for both mother and baby. Our experts will help you to apply the right nutrition program that will ensure you have a healthy pregnancy period and will not cause any problems in your baby's development.
Post-pregnancy nutritional counseling: You can contact us to prevent problems such as overweight or loss of appetite after pregnancy.
Nutrition counseling for children aged 0-6: It is the fastest period of development for children aged 0-6 and proper nutrition is of great importance for the older age of the child.
Health counseling for patients with chronic diseases (diabetes, blood pressure)
Nutrition consultancy for professional and amateur athletes
All these and more are provided by us. All of our nutrition consultants are professionals with the best training in their field. You can be sure that each one has the competence and knowledge level required for all the services listed above.
In Turkey, Istanbul, Ankara, Bursa, Izmir and many other provinces for a number of other Zabat Consulting advisory services in your step.