Finding the Suitable Doctor
admin
Health comes first for people today, especially because of the environment caused by the corona virus epidemic, people have started to hesitate to enter crowded environments. It has come to such a situation that; people now see hospitalization as a risk, except in very emergency situations. We, as Zabata Consultancy, aim to find the right doctor for you, from the closest place to you, with our Finding the Suitable Doctor service we provide, and at the same time, we make sure that the doctor you will go to will not cause you the slightest problem in terms of health.
We offer you our valued customers as special consultant in several provinces in Turkey, especially in Istanbul, Ankara, Bursa, Izmir, Antalya and the best service we bring you many more places. As Zabata consultancy, our number one mission is to be the best and to do the best in everything we do, so we consider your health as our number one priority while finding the most suitable doctorfor you.
– WE VILL YOUR HEALTH ABOVE EVERYTHING
In our age, it has become a necessity to be able to carry out business through the online system, and people find it appropriate to deal with what they will do through online communication due to the epidemic. We work in accordance with this system, and in cases where physical examination is not required, it enables patients to meet with the most appropriate doctor at any point with internet access. Thus, without going to the hospital, you can get information about your analysis and reports with your doctor and communicate about your treatment process and your situation, if any.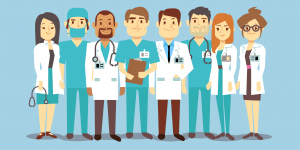 Our Finding the Suitable Doctor Services
With this service, as Zabata Consulting, we both reduce the burden of hospitals in this busy period and enable you to communicate with the most suitable doctor without taking a step from your home. Turkey's does not matter at what point you, Zabat to give the assurance that lets you can discuss with the right doctor for you.
Zabata will decide what kind of doctor you need through her/him interviews with you. The plan usually focuses on choosing a doctor who will manage your general care and, if necessary, refer you to experts on the subject. Additionally, if you have a chronic or disabling condition, you will likely need a specialist who understands your specific health needs. If you have a chronic illness and indicate this, Zabata will work to find a doctor who will understand your specific health needs and provide good service.
Every doctor we find will be approved by the Ministry of Health and the most successful in her/him job.
For your health, Zabata consultancy is just a phone call away. Contact us right now and we will help you find the best doctor for your needs. If you need it, we also offer bodyguard services along with your health services.