Senior Executive Studies
admin
Regardless of large, medium or small scale, the gaps that may occur in the management units of the companies for certain reasons cause companies to disrupt the management, planning, idea generation and implementation until the gap is eliminated, and companies are negatively affected by this situation. We have many years of extensive experience in Senior Executive Studies for Companies. In line with the works we receive from you; We show an innovative and detailed approach for each job, never ever repeating ourselves.
Zabata Consultancy analyzes all the requirements of the position (education, experience) in order to fill the gaps in the management units of the companies with the senior executive research it offers, searches for people with these competencies, and informs you of the results of all these researches.
Thanks to our experience, our wide network in the market and our communication skills, we have successfully dealt with the most difficult and relatively sensitive jobs. Thanks to our expertise and years of experience in executive research, we advise our valued customers in the process of determining the required position or the required profile.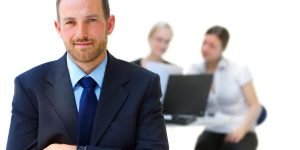 Our Difference in Senior Executive Studies
We have a high reputation for providing the best quality service and finding the most suitable people for vacancies.
We have successfully filled positions such as CEO, General Manager, and manager for companies working in the Financial Services, Health, Manufacturing, Real Estate, Construction, and Advanced Technology sectors.
Our approach to our customers is based on transparency and openness. We believe that working with them one-on-one and constantly exchanging ideas speeds up the process for us and makes us more successful in our work. That's why we give you frequent feedback throughout the entire research process.
It is obvious how important confidentiality is in our consultancy service. Therefore, we cannot share the personal information of the managers we find for suitable positions with our customers, unless we get their approval.
We provide top-level executive search services in many of the countries in the world for you and in many cities in Turkey. So far, we have researched senior executives in Istanbul, Ankara, Bursa, Izmir, Kocaeli, Antalya and Corlu for you and helped them settle into appropriate positions.
As Zabata consultancy, our number one principle is to provide the highest quality consultancy service on the way to your success. If you also need a good consultancy service, the doors of Zabata Consulting are open to you, our valuable customers.