Yacht Charter
admin
In recent years, the popularity of yacht charter services for holidaymakers both in our country and in the world has been increasing. The production of yachts produced for leisure purposes has been developed in our country, and yachts, which are completely domestic production and have the highest standards in terms of comfort, are offered and continue to be offered to those who love sea travel. Due to the beauty of the coves and beaches in the Mediterranean and Aegean regions, we provide yacht charter consultancy services in many places such as Bodrum, Fethiye, Marmaris, Kaş and many other cities and districts that you can think of.
One of the main questions about yacht charter is yacht charter prices. In general, yacht charter prices vary according to many details such as the length of the yacht, the number of rooms, equipment, and materials used in its production. However, we, as Zabata Consultancy, guarantee that we will provide the best quality service at the most affordable price to our valued customers, with the help of our experience and good knowledge of the market due to years of being in the business. By means of the companies we have contracted with, of course, taking into account our reliability in the sector, we will enable you to rent a yacht at a more affordable price than other people's yacht prices.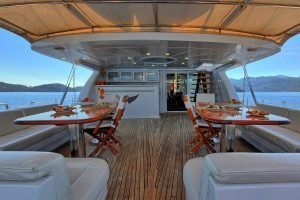 Our yacht charter consultancy determines the most suitable yacht for you depending on your wishes and needs. In general, yachts can be divided into 6 categories.
Sailing Yachts
Motor yachts
Standard Gulets: They are generally around 20 meters and are modestly equipped. They appeal to almost every budget
Luxury Gulets: They are equipped with more luxurious materials than standard yachts, the number of cabins is slightly higher.
Deluxe Gulets: Up to 40 meters in length and equipped with luxurious materials as much as luxury gulets, the difference is that the number of cabins is small. In this way, the areas of the cabinets currently in are wider.
Modern Yachts
Zabata consultancy's ongoing success for years depends on keeping the priorities of its customers at the forefront and always trying to take itself one step further. Especially in many provinces of Turkey (Istanbul, Ankara, Bursa, Antalya, Istanbul, Izmir, Mersin), also known name in the world and that we are a consulting company respected were never stopping us, thanks to our dynamic team and professional staff aim to do better every time . Our same mission is valid in yacht charter consultancy, we care about you as much as you, and we think about your comfort and economical comfort as much as you do. Therefore, you should never doubt that we will provide the most accurate yacht charter consultancy service for you.
As Zabata Consulting Services, besides our yacht charter service, we also offer bodyguard and private security services upon request.