Residence Permit
admin
In accordance with the rules laid down by international law, situations such as foreign citizens may or may not enter a country, and how long they can stay after entering, are within the jurisdiction of the state. Since the same rules are valid in Turkey, foreign nationals who want to stay in our country must obtain a state-approved Residence Permit. The Residence Permit or, in other words, the residence permit is issued by the Provincial Immigration Administration. It is a card that includes details such as the duration of foreign citizens' stay in the country, identity information.
All applications for a residence permit must be made to the Provincial Immigration Administration centers in the provinces. After the documents and documents required for the residence permit are prepared, an appointment should be made from the competent authority, and then given to the staff of the Provincial Immigration Administration on the appointment day. It is important to make this application before the visa exemption period expires because it is not possible to apply while within the borders of the country after the exemption period has expired. The visa exemption period varies from country to country, with a minimum of 30 and a maximum of 90 days.
During this process ranging from 30 to 90 days, it is not an easy task to learn all the documents required for the residence permit and submit it to the Provincial Immigration Administration, and to complete the small details after the application is completed. The residence permit application form is not the only type, it varies according to the type of residence permit.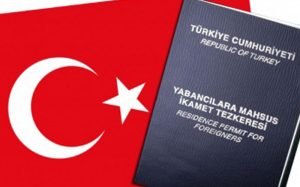 Residence Permit Transactions
As Zabata Consultancy, we provide consultancy for obtaining a residence permit in order to facilitate all the above-mentioned works and to shorten the period of obtaining a residence permit. We fill in your residence permit application form in the light of the detailed information we receive from you and make the application. Our experienced consultants, who have full knowledge of all regulations and laws, help you to prepare all kinds of documents required for residence permit in a complete manner and to submit them to the necessary authority very quickly. After the delivery of the documents, we follow up the process for you, take care of the small details if necessary, and provide you with a residence permit easily. We provide consultancy services in order to get a residence permit in Bursa, Izmir, Diyarbakır, Hatay, Antalya and many other cities, especially in Istanbul and Ankara.
We do this whole process by keeping in touch with you one-on-one and informing you at every step. Our aim is to keep track of the process for you and prevent your valuable time from wasting. You can contact us right now for your questions about our consultancy service and more.