T.C. Citizenship
admin
Our country, the Republic of Turkey, there are many options in front of foreign nationals to get citizenship. Based on the regulation change published in the Official Gazette dated 19.09.2018; Relative easiness has been introduced for foreign citizens to acquire T.C. Citizenship exceptionally. Foreign nationals can invest in fixed capital, create employment, purchase real estate, hold deposits in Turkish banks, purchase government debt instruments, etc. They can make it easier for themselves to acquire citizenship.
Although many of these methods have been used in countries of the world for years, they have just started to be used in our country. Thus, the investor is encouraged to invest in the country. We, as Zabata Consultancy, have been advising people who are trying to obtain citizenship for years, we have successfully carried out this business by serving people who are looking for citizenship consultancy abroad, Germany, and many other countries. Therefore, our expertise and experience in our field is undeniably high.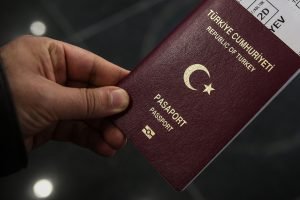 In our T.C. citizenship consultancy service, our valued customers;
In the information about the environment you need to create to create employment (how many employment should you create, whom should you approve)
What are the government debt instruments, how do you get them, how long should you keep them,
How can you get Turkish citizenship by purchasing real estate,
How can you get Turkish citizenship by investing in the country, what are the investment conditions, where should you invest,
We help in many matters such as, we lighten their burden. In the affairs of public and state institutions, the rules are strict and it is very important to master the laws and regulations. Even the slightest lack of documents can cause things to be disrupted or halted, which is the last thing we want this situation to happen to you. That's why we, In the process of getting T.C. citizenship, experts in the field, has been doing this job for years and all the regulation, helping you with our consultants who know by heart the law, we provide you to easily take the citizenship of the Republic of Turkey. We create the T.C. citizenship application petition for you and help you make the application. Our consultants, who are in many cities, especially in Istanbul and Ankara, are waiting for you to assist you in obtaining Turkish citizenship.
As Zabata Consultancy, our main goal is to ease the burden on you and to ensure the continuation of your success with the consultancy service we provide for your business. The secret of our ongoing success in our business for years stems from the importance we attach to your opinions and words. If you are looking for a solid and dynamic consultant that you can trust, Zabata is waiting for you on the other end of the phone. You can contact us immediately.