Work Permit
admin
All foreigners, who are not citizens of the Republic of Turkey, who want to work in any institution, organization, or any other business in Turkey, are required to obtain a Work Permit following the law article no. authority for a work permit in Turkey about "Republic of Turkey Ministry of Labor and Social Security" is. After receiving the mentioned document, the foreign citizen can easily continue her business life. Failure to obtain this permit causes large penalties for both the foreigner working illegally and the companies and workplaces that employ them.
To obtain a work permit, you must first apply for a residence permit or, in other words, a residence permit and receive this document. While getting this document, you can contact Zabata Consulting and get help from our experts.
Zabata Consulting speeds up the work for you thanks to its professional and expert staff. It gives you the names of the documents required to obtain the work permit, helps you to provide the required documents, and then provides the necessary follow-up during the procedures. Meanwhile, you can continue your daily life.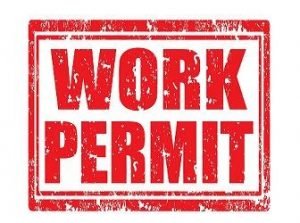 There are many documents required for a work permit. Some of these must be provided by foreign nationals and some by the employer. The information to be provided by the foreign citizen is as follows;
Residence permit
5 biometric photographs of the person (must be within the last 6 months. 4 will be given to the security and one to the SSI.)
Original and a photocopy of your passport
Notary undertaking
Your income certificate
General health insurance documents of the person
The address information of the file is to be prepared to be given to the Ministry.
From the employer;
Photocopy of identify card
Business arrangement
A copy of the population register was taken from the Registry Office.
Electronic signature.
a biometric photo
Zabata Consultancy, many parts of Turkey, through our consultancy services of the highest quality to get a work permit dynamic team we are conveying to you the fastest way. We assist you, especially in Istanbul, Ankara, Izmir, Bursa, Antalya, Konya, and many more in our provinces. We are as close to you as a phone call to get the work permit you need. You can reach us right now and get more information about our service.